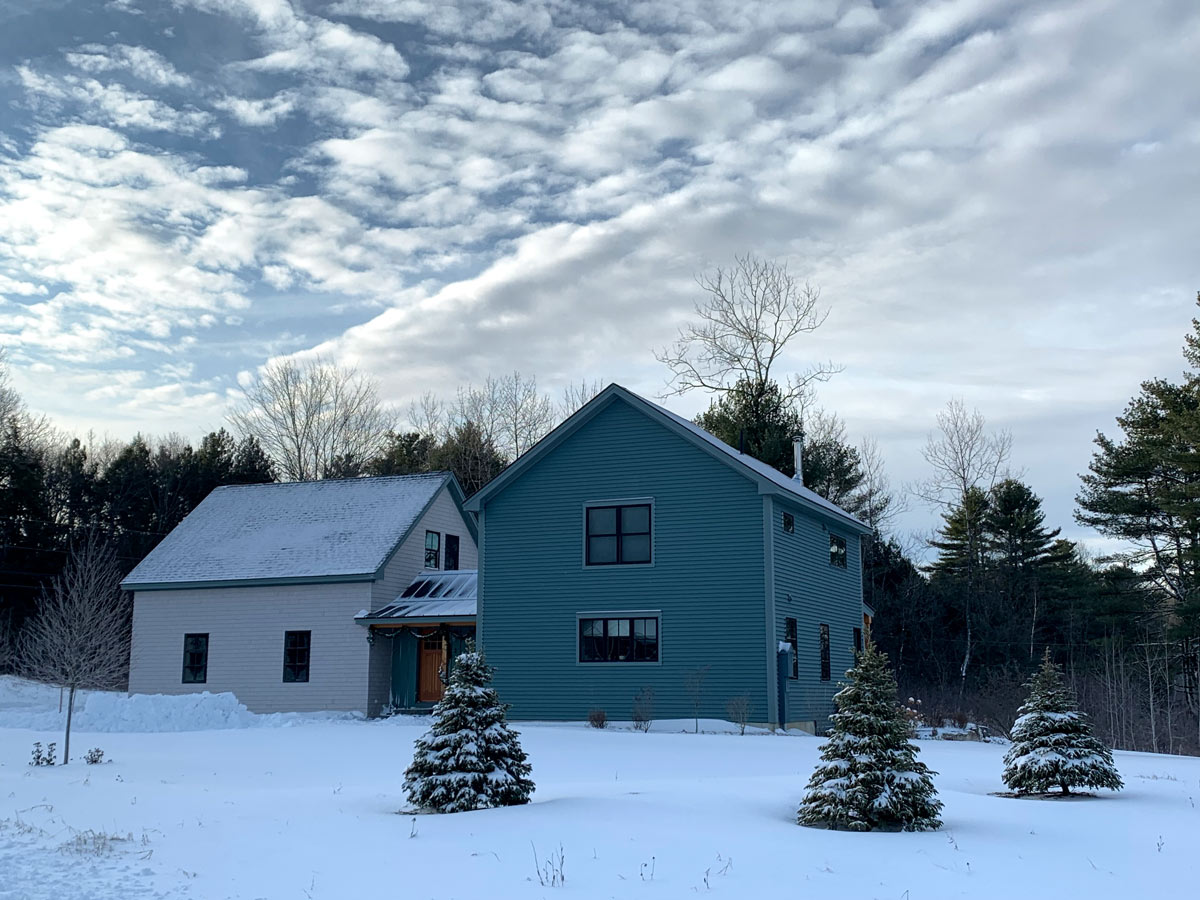 This website update has been overdue for SO long. But, at last, here it is – with huge help from Erik Kowalski of edk studio. It seems a fitting time to launch this new look for KLLA….a new year, a new decade and so many recent changes for me personally and professionally. I founded my firm in July 2002, during a robust economy, and have weathered the economic up and downs for nearly two decades now. One of the things I'm most proud of is how many clients we have done multiple projects for over the years. I have two clients, in particular, that I have collaborated with on three or more homes over the course of twenty years. I think that speaks volumes to the loyalty on both sides of the creative equation.
As some of you may know, I recently completed construction on a passive solar home in southern Maine. I'll be retracing our steps through the construction process in photos and text, here on the blog. And then I'll continue to update with my gardening adventures/experiments in the super-clay soil that we are (not so) blessed with here in Cumberland County. Angie and I will now be running a two location firm and I will continue to split my weeks in Massachusetts and Maine. This more northerly location will enable me a larger playground on which to experiment with new plants and organic gardening techniques.
We are back at the boards after the holiday break, working on designs for spring. People often ask us what the heck landscape designers do in the winter, but there is really no "down time" any longer. The savvy consumer knows that you have to have your design done by midwinter to submit for bids and get on a contractor's schedule if you plan on building that spring or summer. We are designing projects of varying scales, from a tiny Harvard Square courtyard and coveted two-car driveway to a few new house builds on several acres. We are collaborating with Mottram Architecture on these new house construction projects which, like my own home, are energy-efficient smaller footprint houses. We are working to address the dearth of smaller (less than 2000 sf) homes in the current housing market. As citizens of a global economy, we all realize that we need to reduce our carbon footprints but the home construction industry seems to be stuck in the 80's and continuing to shovel larger than necessary homes into the market. Emily Mottram and I will be working hard to change that and I'll use my house to illustrate our process.
And if you are looking for movie ideas for a stormy gray day in January, here you go:
Ford v. Ferrari – Christian Bale is at his usual phenomenal level of inhabiting his character and the story is both inspiring AND infuriating.
Little Women – loved, loved, loved this movie. The acting, the scenery, the costumes, the poignancy and timelessness of the struggles. Kudos to you Greta Gerwig.
Marriage Story – Adam Driver. I'll need say no more. Ok, I'll say it again…Adam Driver.